The Safari Experience of Timbavati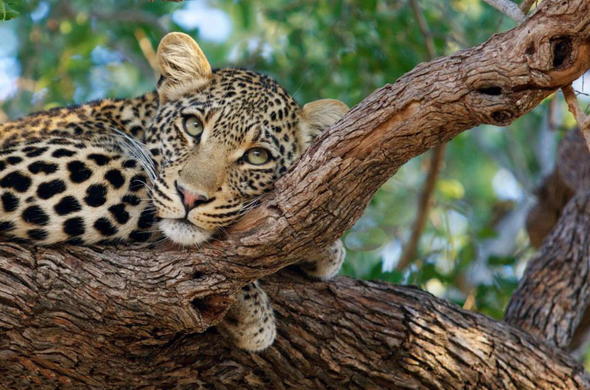 The Timbavati floodplain is an exciting safari destination with a rich variety of wildlife including not only the Big Five but a profusion of birds and diverse animal life. Game viewing is offered in safari vehicles, or on foot in the company of professional rangers.
The Timbavati Private Game Reserve comprises a number of private concessions which border on the Kruger National Park. Since there is no fencing between the reserve and the National Park, animals are able to move freely in and out.All game drives are undertaken in an open vehicle. Each driver / guide has extensive experience and intimate
knowledge of the Timbavati area
, and is an expert on game movement and other ecological aspects of the region.The
best safari season
is usually during the so called dry season (April to September). The rainy season begins in October and usually lasts until the end of March. The dry bush comes alive after the rains and birdlife is prolific, but game viewing becomes more difficult as the foliage grows thicker.Game drives on a Timbavati safari usually take place in the cooler times of day
when animals are more active
and there is a better chance of encountering abundant wildlife. There are also thrilling night game drives which go in search of fascinating nocturnal animals.
Game Viewing
The majority of game viewing activities take place in the early morning and late afternoon, when many animals hunt and graze. In the warmer months most animals find shelter during the heat of the day. The best opportunity to see a Lion is usually just after sunrise. Other
large African animals
like Elephant, Buffalo, Giraffe and Wildebeest are more visible an hour before sunset.
Walking Safaris
There is no greater way to enjoy the essence of the African bush than on a foot safari. The freedom of being in the heart of the bush and in close proximity to Africa's amazing wildlife is
an unforgettable experience
. Timbavati walking safaris inspire a degree of respect for the wilderness when visitors realise that they are participants and not just spectators.
Bird Watching
Some areas are better for
bird watching opportunities
than others. The greatest number of birds may be seen when the central African migrants are present, between October and March. Endemic species will be seen year round in the Timbavati.
Other Activities
A number of activities are available in the Timbavati area, including;
Elephant-Back safaris and horse-trails
, quad biking and mountain bike trails, ballooning, scenic flights, game capture and assistance with field research, anti-poaching exercises and even Gorilla Tracking.